Pringle Bay is a true gem of the Overberg.  The small town forms part of the Kogelberg Biosphere Reserve, which is a UNESCO World Heritage site. The town is saturated with Fynbos and natural wonder which makes it the ideal destination to unwind for a few days and break away from busy city life.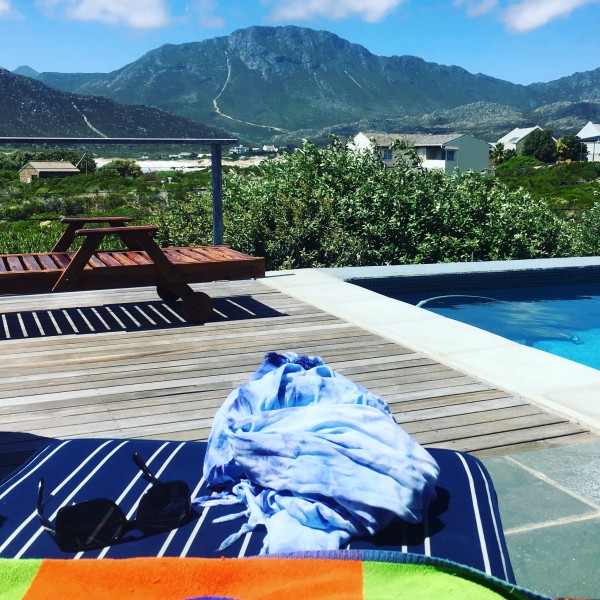 We've listed five reasons why you should consider Pringle Bay as your next holiday destination. 
Visit the Kogelberg Nature Reserve
If you're a fan of hiking or long walks in nature, visiting the Kogelberg Nature Reserve is ideal for you. The Reserve is considered to be the most beautiful of Cape Nature's protected areas and affectionately known as the heart of the Cape Floral Kingdom. 
Soak up the sun on Pringle Bay Main Beach 
Main Beach is ideal for visitors looking to escape the crowds. The beach is rarely ever crowded and is known for its tranquil atmosphere. On a clear day, the beach is breathtaking. Perfect for long walks and if you're in luck, even seeing some of the local birdlife. 
Capture the dramatic mountains and landscapes
Pringle Bay sits in a valley surrounded by dramatic mountains. Visitors who enjoy fantastic scenery while spending some time on the coast are in for a treat. We recommend taking a hike to the top of Hangklip Mountain, via Brodie Link, for a panoramic view of the town and the whole of False Bay. 
Whale and dolphin watching 
Pringle Bay comes alive during  whale watching season. Every year between June and December, the Southern Right Whales journey to the shores of the Overberg to mate and calve. This is an excellent opportunity to see them up close.
Check out the Oystercatchers 
It's no secret that Pringle Bay is a wildlife hotspot, not only dolphins and whales frequent the bay, African Oystercatchers nest on the beach too. The African Oystercatcher is a near-threatened species with a global population of 6000. Special signs demarcate where their nests are so please do not approach their nests, but give them a wide berth to preserve their breeding sites. You will often see them on the rocks.
Getting here
If you're travelling from the Cape Town take the N2 highway and just before Sir Lowry's Pass, take the M165 to Gordon's Bay and left onto the R44, 33km later, on one of the world's most majestic drives, you'll see Pringle Bay. 
There are no Uber.com services running in Pringle Bay. We would strongly recommend booking a car rental to make sure you're mobile for the rest of your stay. 
Accommodation is an easy choice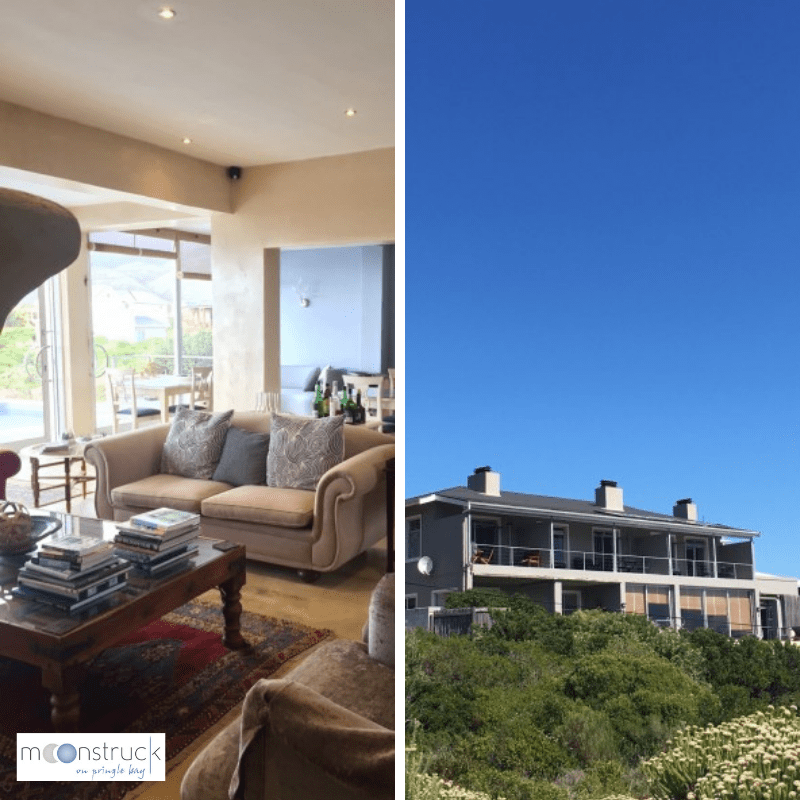 Our beach house overlooks Pringle Bay Main beach and is ideal for anyone looking for a coastal retreat away from the busy city life. All of our rooms are spacious with panoramic Ocean and Mountain views.