The little seaside town of Pringle Bay is one of the lucky small towns set within the world's greatest biodiversity hot spot.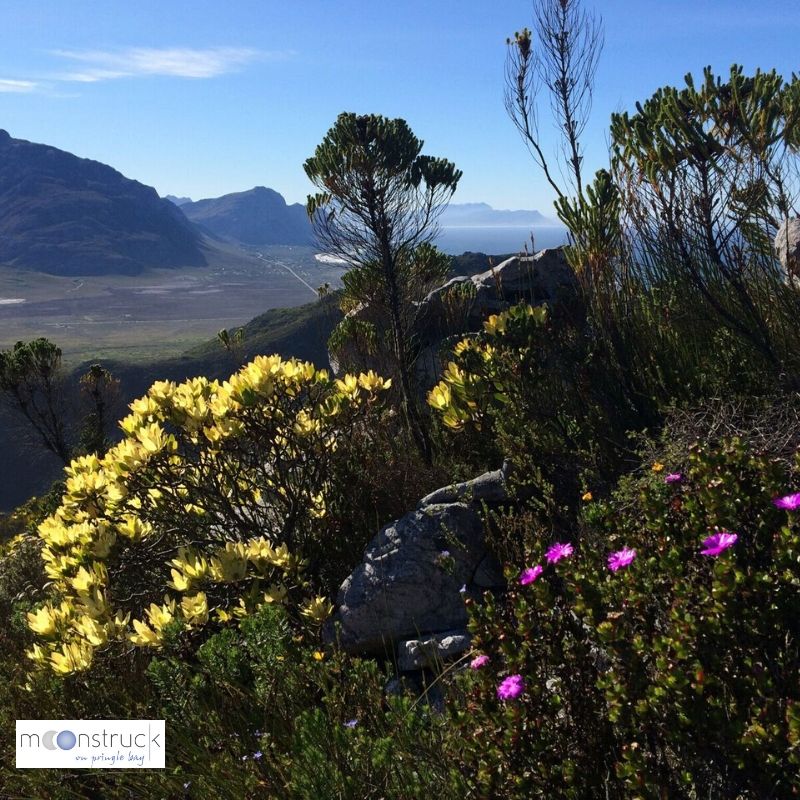 The Kogelberg Biosphere is a registered UNESCO World Heritage site. While the nature reserve forms part of the biosphere of the reserve, they're not quite the same thing. The Kogelberg Biosphere Reserve is 100 000ha of land, 80% of which comprises of pristine mountain fynbos and deep valleys, unseen and untouched by humans. The biodiversity of this land is considered to be the most complex on our planet.
There are approximately 1 800 plant species in this biosphere. This includes the endangered Marsh Rose ( Orothamnus Zeyheri) which was once on the brink of extinction. 
The Kogelberg biosphere does not have many large animals, but there are a few Cape mountain leopards present as well as  the Cape clawless Otter and Chacma baboons. Klipspringers and Grysbok antelope are fairly common. 
The biosphere focuses on a combination of three things- conservation, sustainability and logistical support. 
On the conservation side of the biosphere, there is the Kogelberg Nature Reserve, which is an untouched area, consisting of natural vegetation and environmentally friendly recreational areas. 
Here are three hiking trails you can access from the sea side town of Pringle Bay: 
Hangklip Mountain trail 
This trail takes 3-3.5 hours on average. The panoramic views on this trail are spectacular. It is however not recommended for people who are not in good health. All children interested in exploring the trail have to be accompanied by an adult. 
Brodie Link trail 
This trail is a popular choice for locals and visitors. The trail is nested between Pringle Bay and Betty's Bay and links the Kogelberg Biosphere Reserve with the rest of the coast. The trail takes 1-1,5 hours to complete.
Klipspringer walk
The Klipspringer walk is one of the easiest trails. The scenic trail runs along the old coastal road to Rooiels. This walk is particularly popular for the various bird species that can be sighted along the way. This includes  Cape Sugarbirds, Ground Woodpeckers, Orange-breasted Sunbirds and Cape Rock Jumpers. 
Getting around in Pringle Bay and the Kogelberg Nature Reserve 
If you are an adventurer looking for anything but a laid back holiday, we recommend booking your own 4×4 hire with sufficient luggage space for all your hiking or camera equipment. Alternatively, a car rental will be just as convenient depending on how many passengers you have. Travelling at your own pace will make your holiday much more memorable. You can curate your own itinerary. Travelling by public transport is not possible and booking a transfer can be a tedious and expensive exercise and limit your exploring opportunities. 
Wondering where to rest your head after a day of exploring?
Our private large contemporary rooms are just what any traveller needs after a long day of exploring. Pringle Bay main beach is just a 3-minute stroll away from our contemporary beach house.